After logging into My Profile, you can view and manage Discover Search bookmarked articles and Saved Searches.
If you have bookmarked articles in the Discover Search, you can quickly access them here.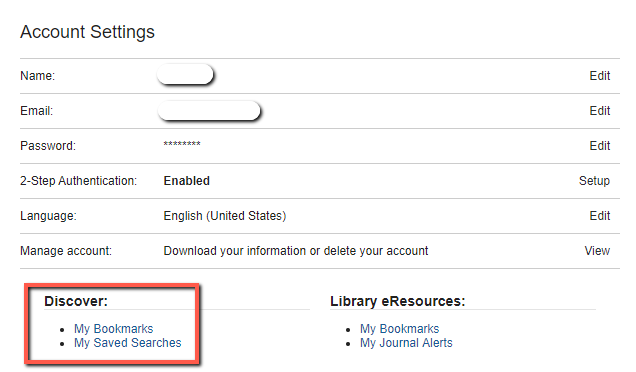 Each item contains the title of the bookmarked item, additional information about the item, a link to the record details and a View Full Text link, where available.
Bookmarked items can be sorted into folders and sub-folders, edited and deleted using controls on the left.
Checking a bookmarked item allows for Export and Mail output options and also deletion.