To create a new repository, go to the Admin Center, under TDNet Repository, and select Repositories: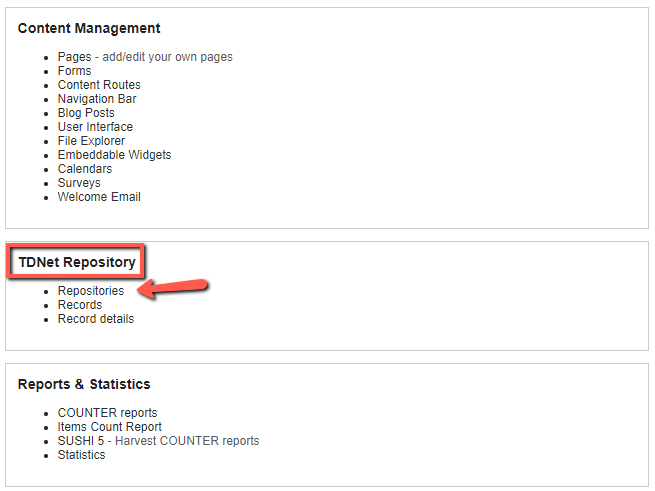 Start by creating a new repository:

Enter the name of the repository and description if needed: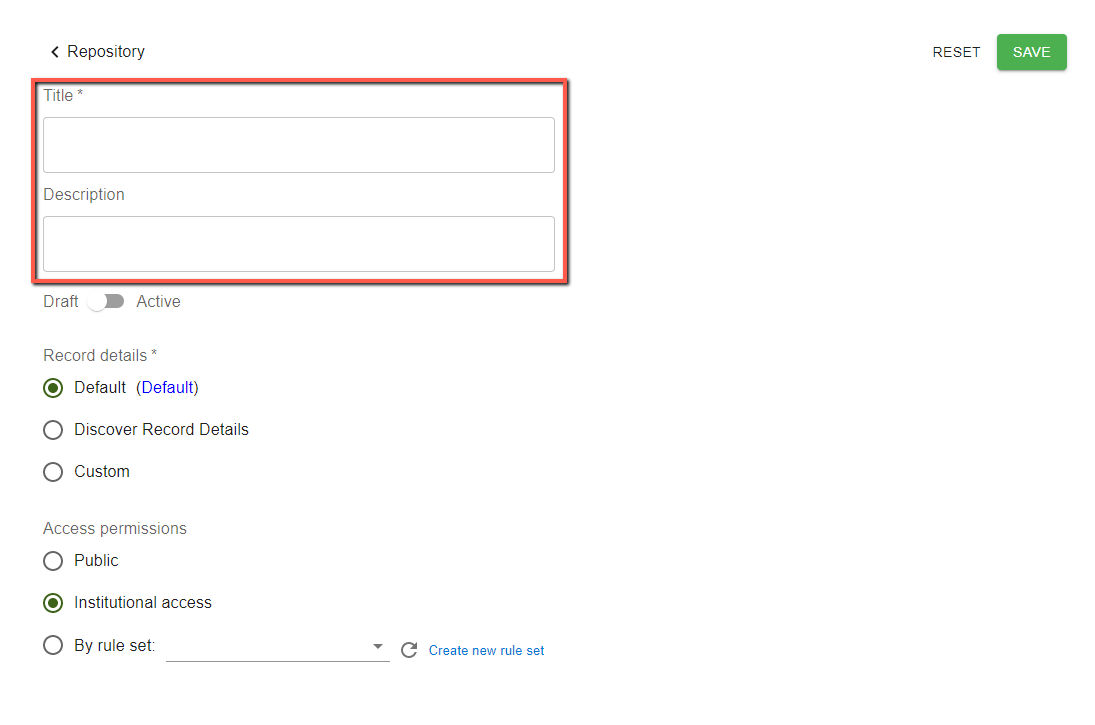 Choose the Record details page you would like the repository records to be displayed - Default, Discover Record Details, or Custom:
The Default option is a default repository record details page that is created, click on the (Default) to see the page:


Similar to the Discover and Resolver record details pages, you can create/import widgets and change the layout of the page:

You also have the option to create multiple record details pages by clicking the 'Add record details' button on the top left:


The Discover Record Details option allows you to select the same Discover record details page for your repository records.


The Custom option allows you to select a particular record details page if you have multiple pages.

After completing the above options, you can decide whether you would like to have the repository active and published or in draft for further changes before publishing it: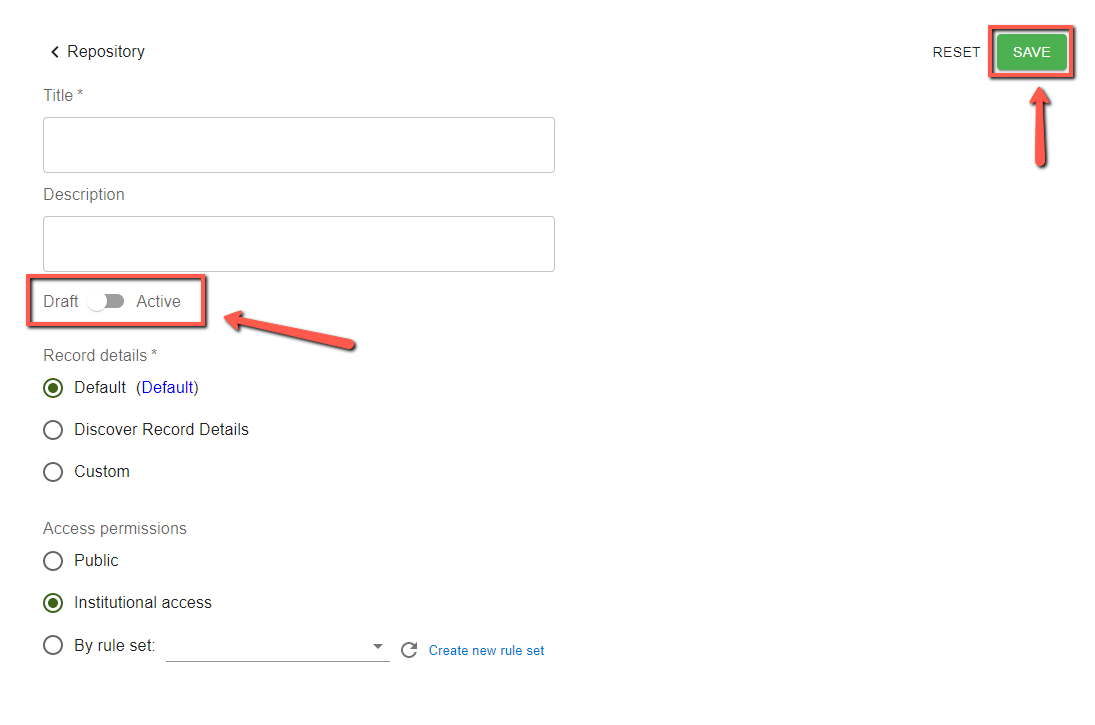 Once completed, the new repository will be available to edit or delete:

On the right-hand side, you have a menu that allows you to edit the repository, view all records or create a new record: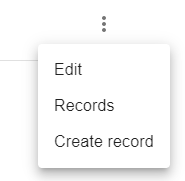 Click on Edit, and you will go back to the repository edit screen: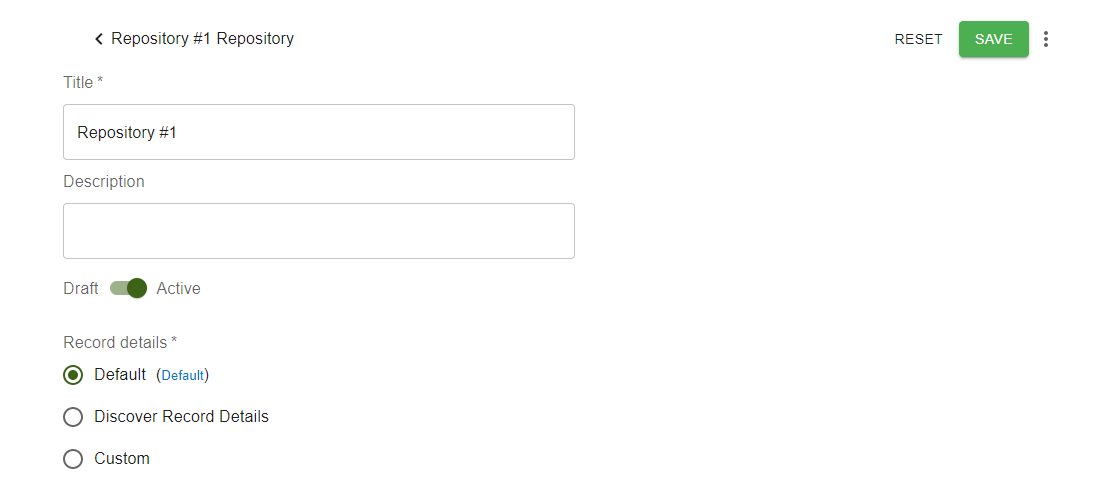 To delete a repository, click on the menu within the edit mode and select Delete:
If you do not have TDNet Repository available in the Admin Center, please contact Support.