At the top of the search results screen is a banner with Export and Mail options.
Signing in to My Profile is required to display all output options.
Checking the banner checkbox will auto-select all of the search results on the page.
Individual search results can be selected by checking the checkbox next to the search result title.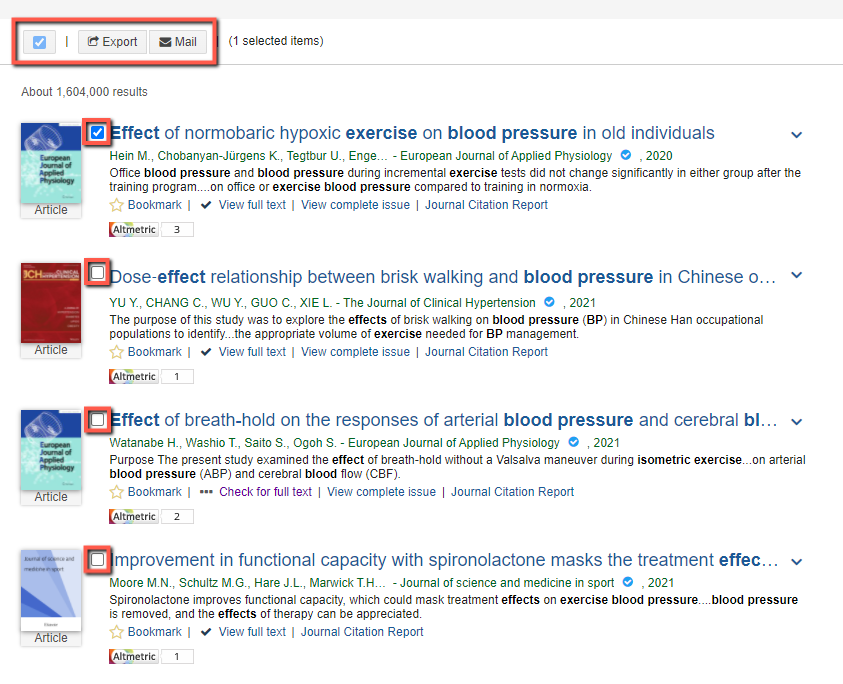 Selecting the Export icon will open the below window.
Select the desired export format and select Export to output the search result(s).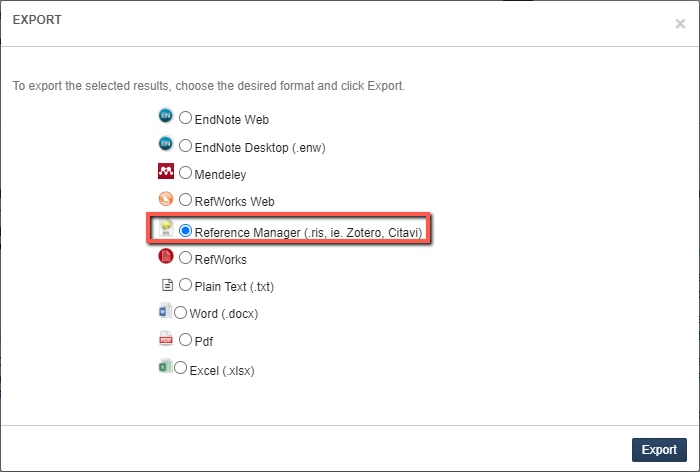 Selecting the Mail icon will open the window below.
Indicate the recipient in the To field.
Selecting Add Sender Details will include your information in the e-mail.
Indicate a Subject and optional Message.
Once completed, select Send to mail the selected search result(s).