Did you find a broken link and would like to report it?
In the bottom-right corner of your access options widget you can find the 'Found a broken link?' button: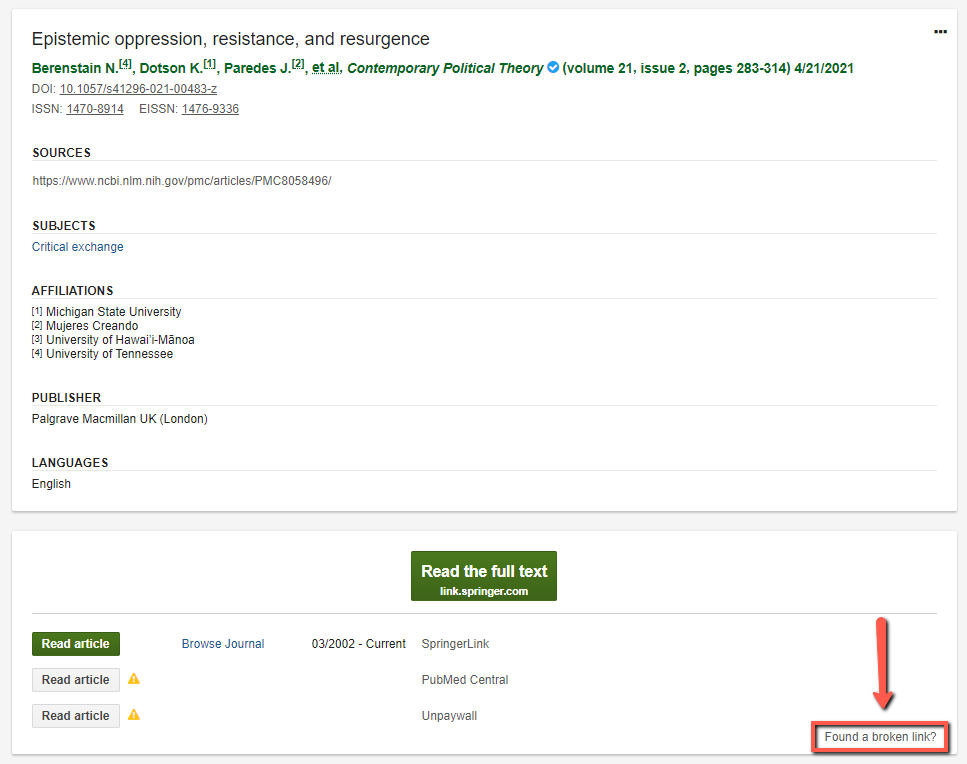 Clicking on the button will open a window with further instructions:

Hit 'OK' and all links available will now have a broken chain icon next to them: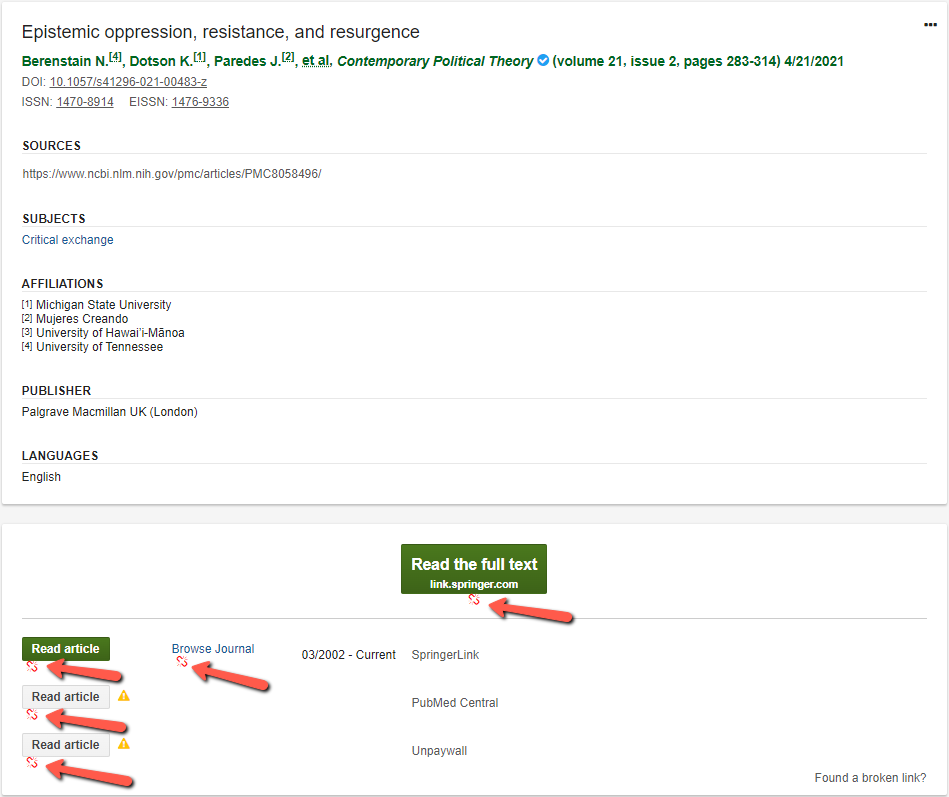 After clicking on the broken chain under the broken link, a confirmation check mark will appear:

All broken link reports are being sent directly to TDNet support team to be investigated by our support agents.
If you find a broken link to appear after reporting it once or more, you can always contact TDNet support directly with URLs and screenshots so we can resolve the issue as soon as possible.