Library eResources can be searched using several different search methods, depending on your institution's settings: The New Search, Classic Search, and Advanced Search.
In The New Search, enter your search contents and select Search.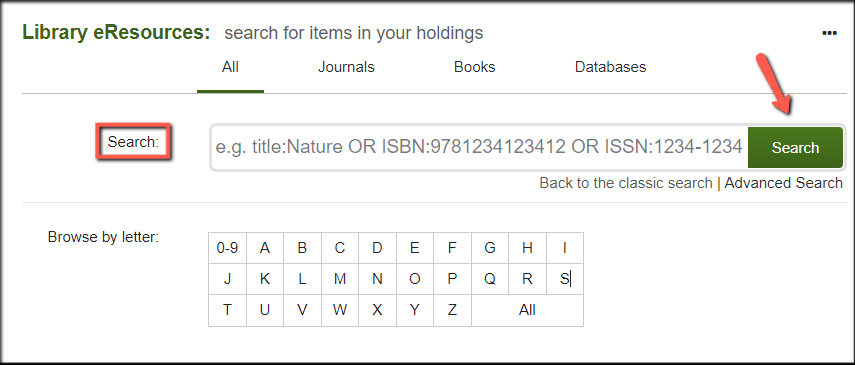 In Classic Search, there are drop-down options to help specify your search.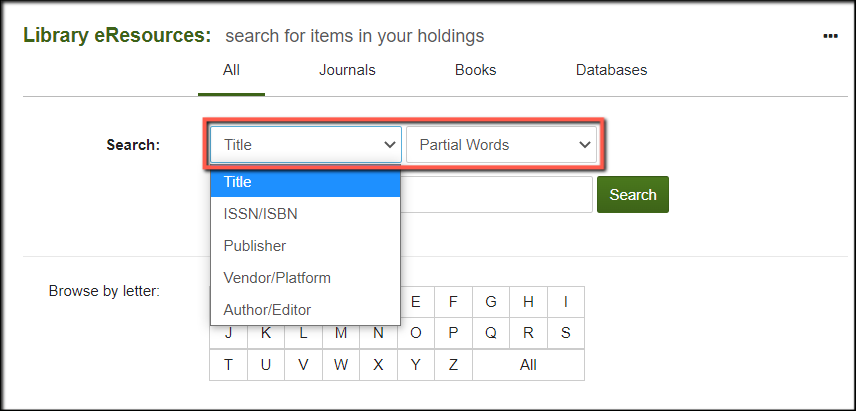 In Advanced Search, you can combine various drop-down options and combine them with Boolean operators. As you build your search, the search syntax will appear within the search box. To complete your search, select Search.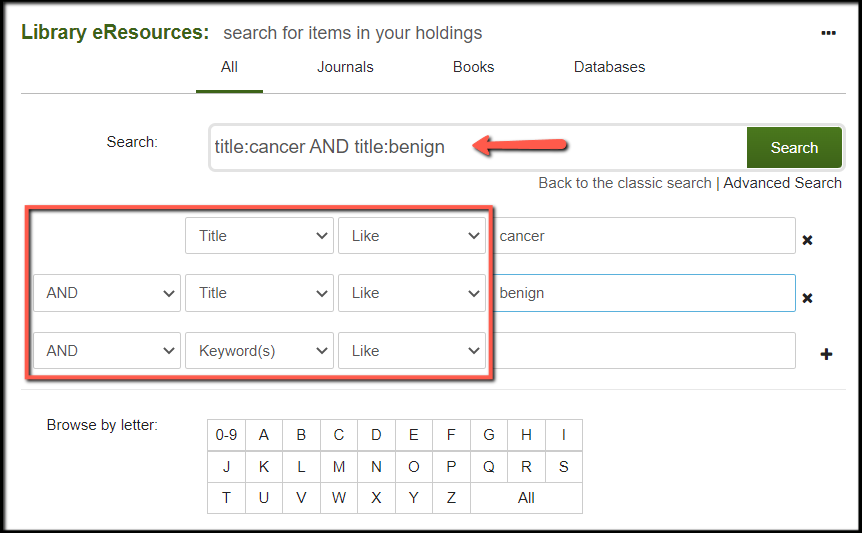 For Journals, there is a Browse by Subject feature.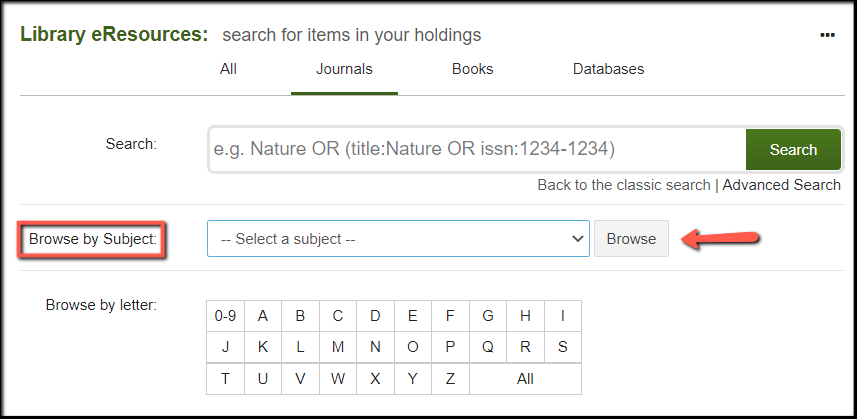 A Narrow Search can be conducted after having browsed by subject(s).