Every widget on your portal page is reusable.
To set a widget as reusable. go to the bottom part of the widget's edit mode: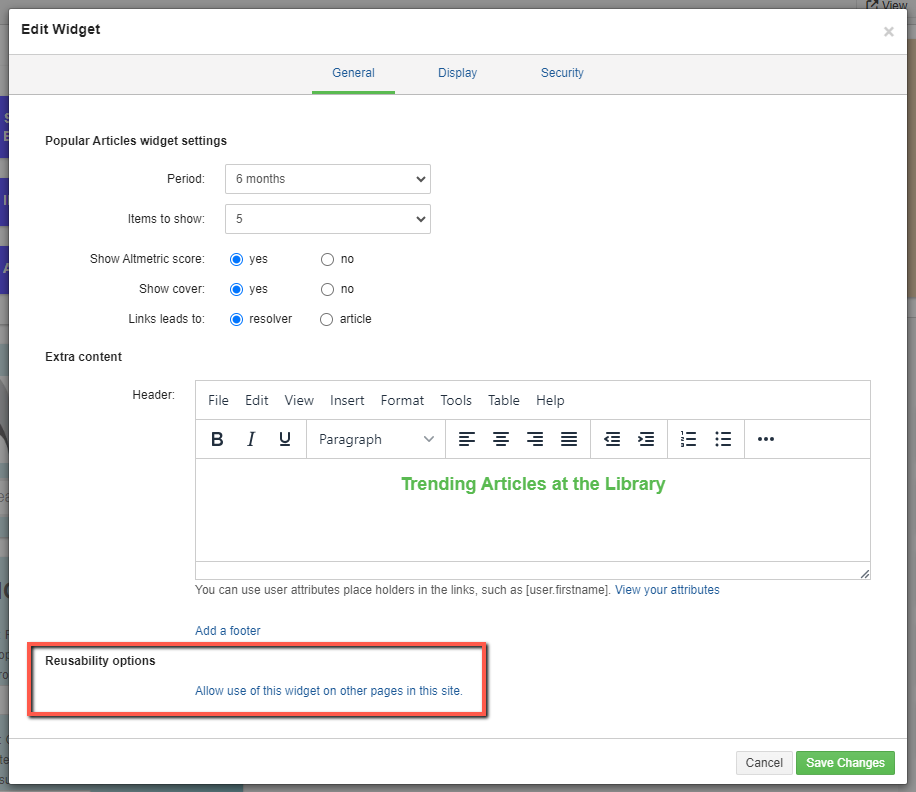 Clicking on "Allow use of this widget on other pages in this site." will unlock the reusability menu:

Set the Reusable value to "Yes" and set a name(e.g. "Reusable widget") and click "Save Changes":

Go to the page where you would like to reuse the widget and click on "Import Widget"[1]: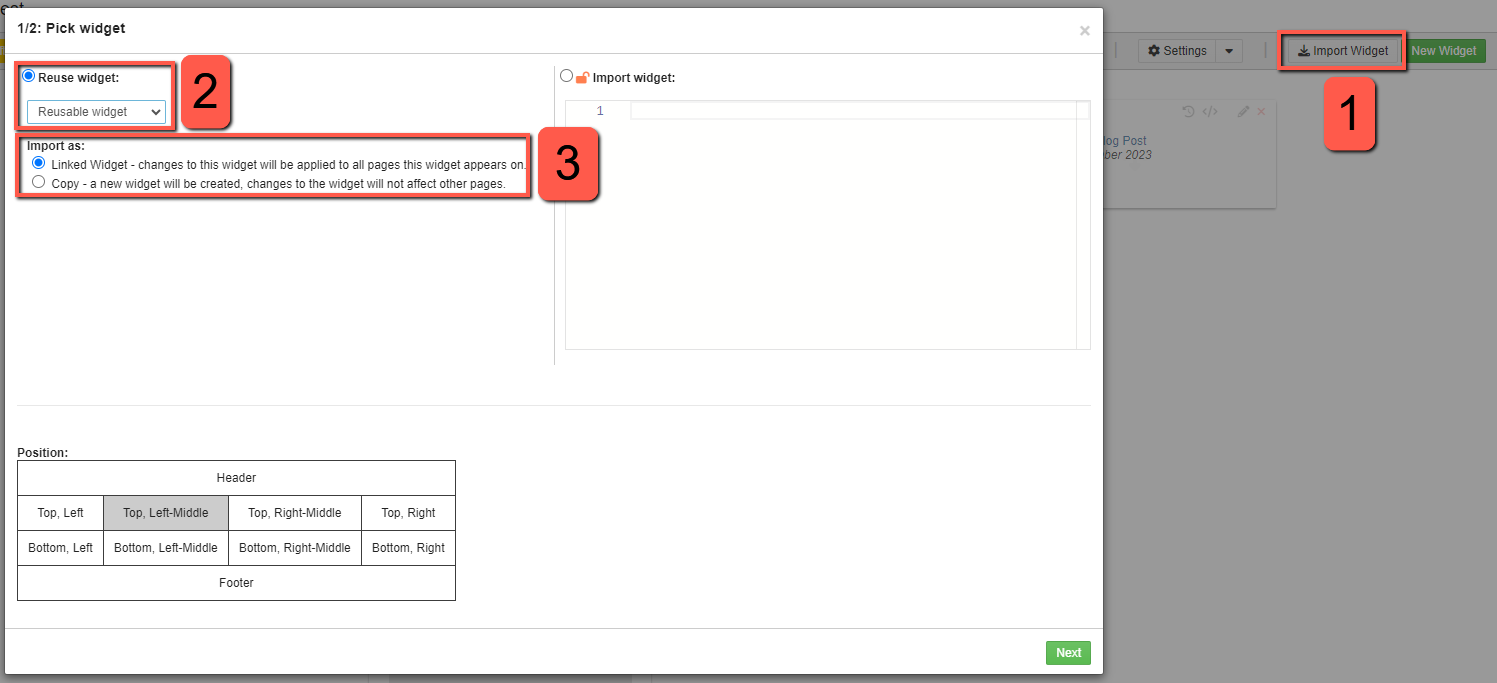 The Import Widget box will open.
Click on the Reuse widget menu [2] and select the widget you have just set as reusable.
After you select the widget, define how you would like to import the widget [3].
If you would like to just copy the widget and not have it affected by any other instances of that widget, select the Copy option.
Click on "Next" to proceed to the widget edit mode and "Finish" when done: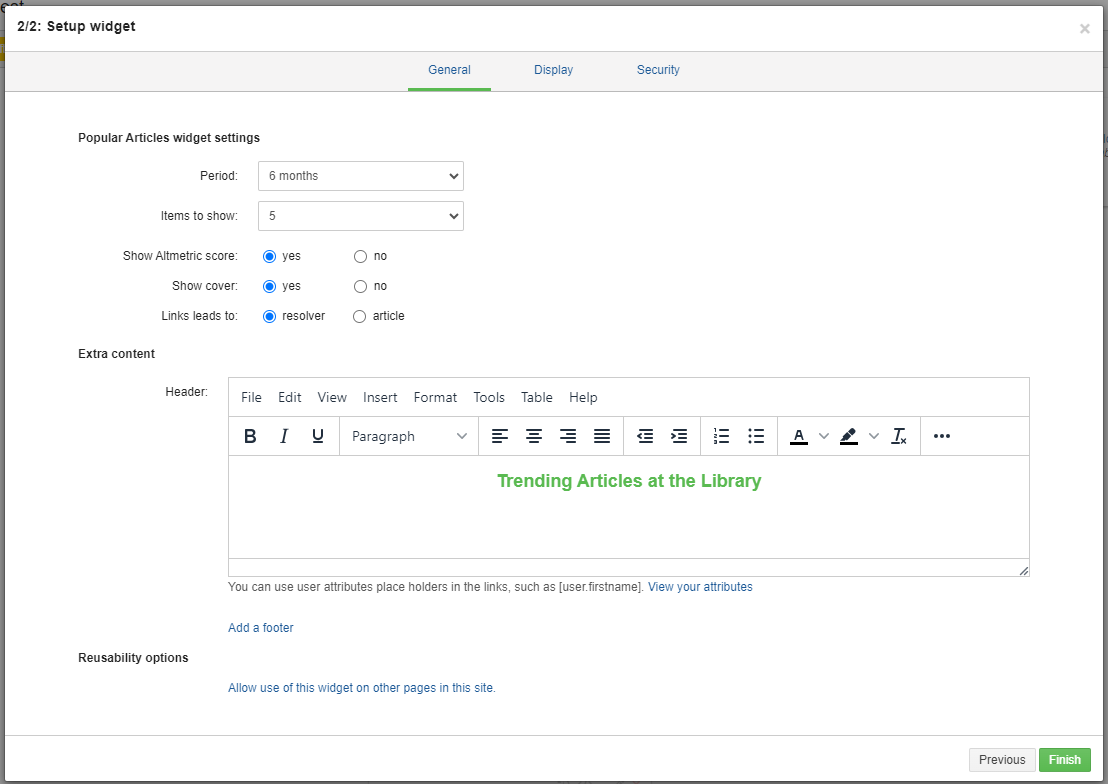 If you would like any change to the widget to be applied to all other instances of that widget, select the "Linked Widget" option.
Click on "Next" to proceed to a read-only widget edit mode and "Finish" to complete: